Belgrave Riverside residential
Belgrave Riverside residential housing
Leicester Abbey Meadows regeneration scheme
A housing development at the former BUSM industrial site in Leicester, part of the Abbey Meadows regeneration scheme, north of the city centre.
Photographs were taken to give a feel for the layout of the site and the range of modern houses. The development includes a range of social housing and is still being developed.
Housing development
The masterplan for the development of this former industrial site was developed by MCa (Marchini Curran Associates).
The staged development of townhouses is arranged in terraces and was designed so that the new development would flow seamlessly from the old terrace.
The photos
The images shown here are made from the original 50MP shots and the size and resolution of each image means they are suitable for not just web use but also for print. They can be cropped to whatever size is required and any of the images in the above gallery could be comfortably printed at 36" x 24" for decorative purposes.
This shot below showing the connection with existing Victorian terraced housing is actually a small detail crop from one of the photos in the gallery above and shows the flexibility of editing you get with images taken on a 50MP camera and the detail a professional camera in the hands of a skilled and experienced photographer can capture at the very first attempt.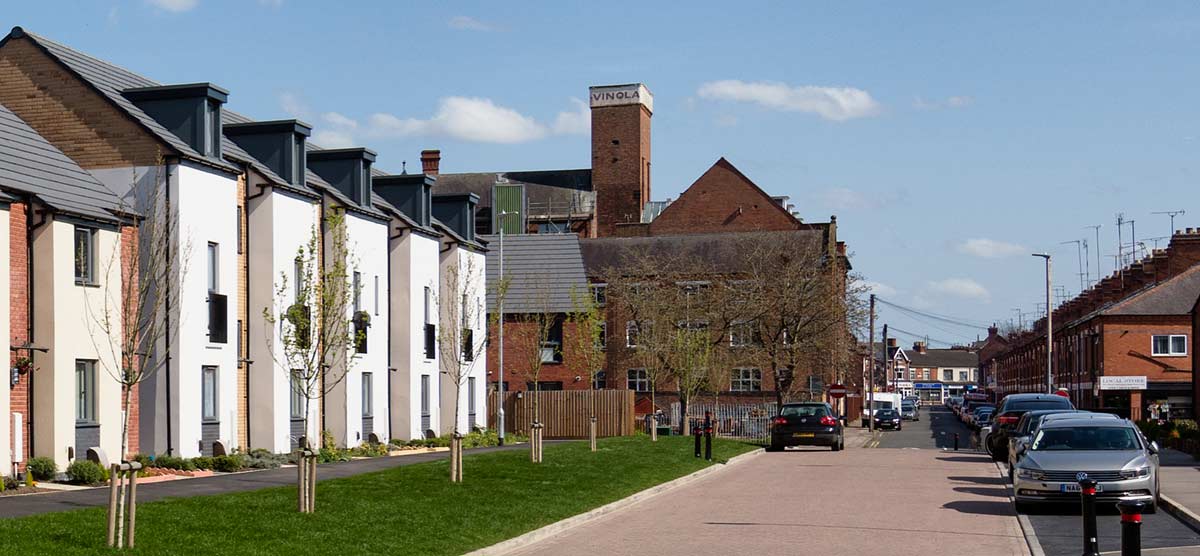 The photographs are a perfect example of how great weather and blue skies make better architectural images. The outlines of the buildings are crisper and the white render looks sharp and clean - plus everything just looks more cheerful.
Shots taken a with a long lens show the movement around the development, while the wide angle shots give a good feel for the relationship between the different designs of houses.
As the houses are already occupied, some Photoshop work was needed to de-personalise the exteriors, but on the whole it was a lovely, clean site - which always makes for better photos (and makes our job easier).
During much of the 20th century, BUSM was the worlds largest supplier of footwear manufacturing machinery and materials.
The brownfield industrial site development represented numerous challenges. It's on a flood plain and has several major sewers beneath the surface. The completed project will include a park, dedicated to Charles Bennion, the managing director of BUSM responsible for purchasing Bradgate Park and giving it to the people of Leicestershire.
Ongoing work
Part of the Abbey Meadows regeneration scheme, it's close to the UK National Space centre. An important part of the plans for the area includes keeping some of the industrial landmarks, such as the Wolsey chimney stack.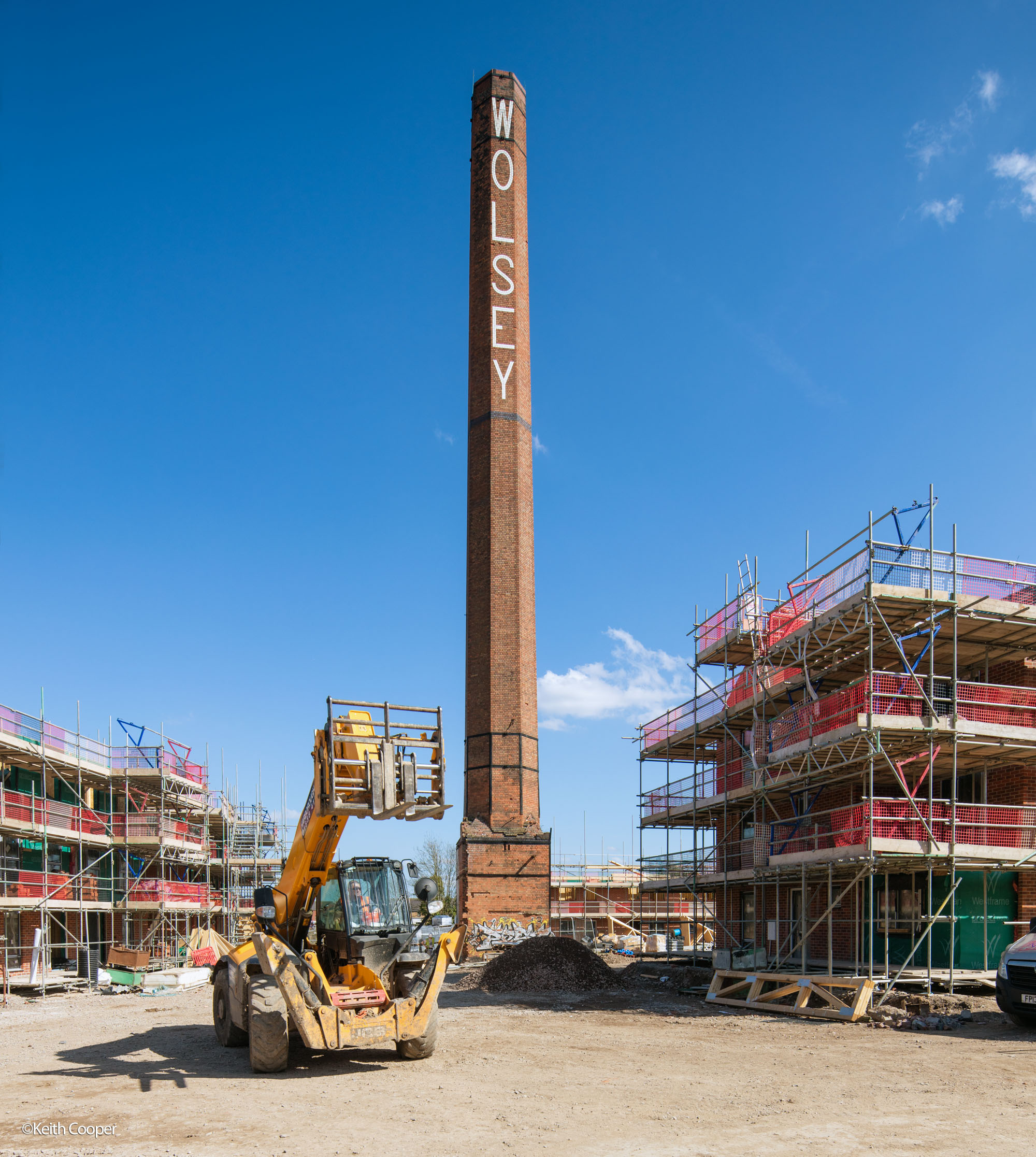 Our photography services
There's more about our full range of architectural photography services on this site.
Additional details (and our fees) are on our Northlight Images commercial photography site.