Back to School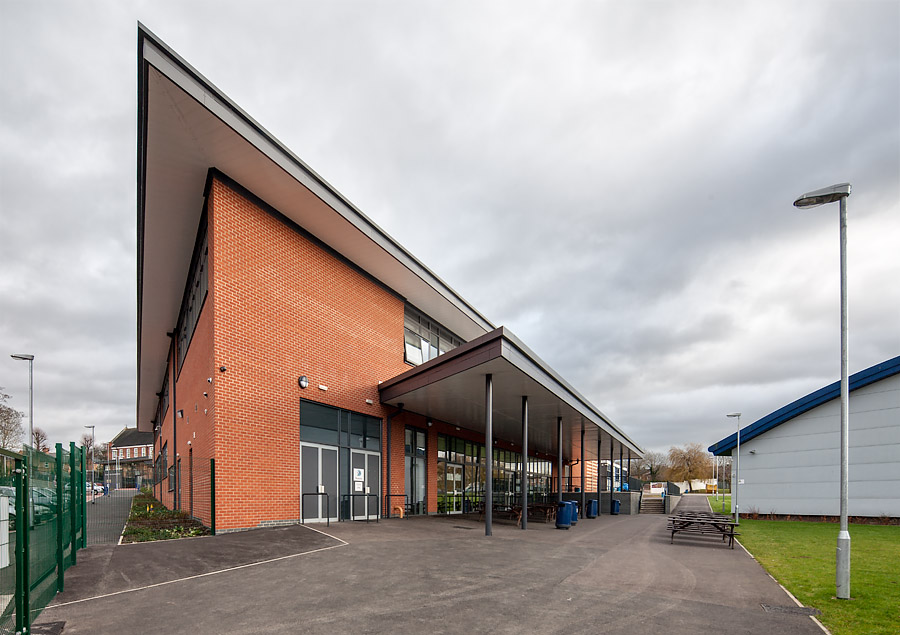 Photography of new school buildings
Changing School design
At a recent shoot for a construction client we visited several newly built school buildings in Leicester. Most of the shots were of classrooms and details of building work, but I also took a few of some of the larger open spaces in the building and a range of exterior photos.
It's been many years since I was in a school, and apart from the absence of that persistent cleaning smell in corridors, I was struck by how bright and colourful this area was.
See also the 'Schools Interiors' page in the Projects section of the site for some more examples.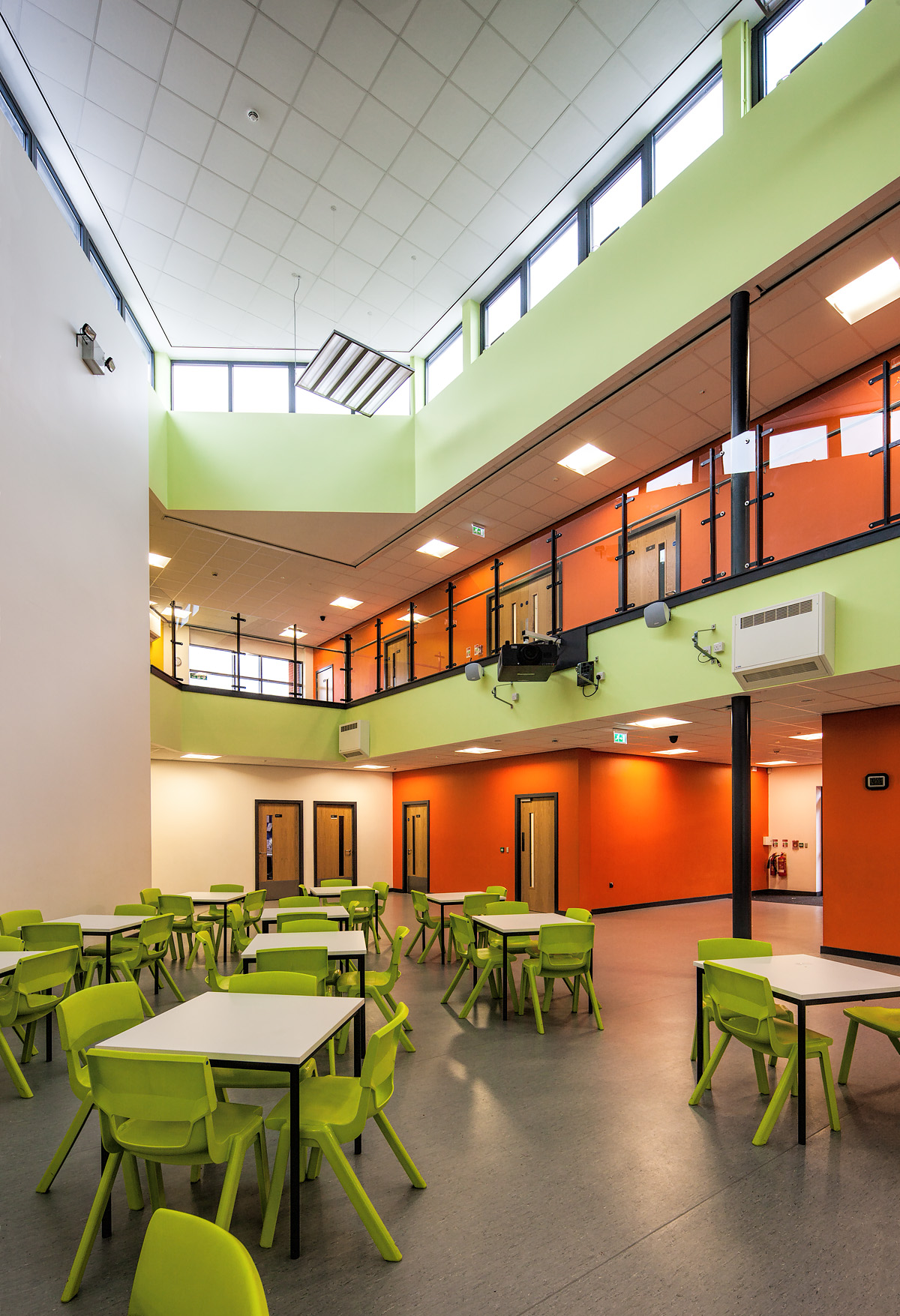 Using one of our specialist shift lenses and stitching two images together gives a much wider coverage than with any single lens/camera combination available. We can supply images at a variety of sizes, from small web-ready ones, to huge 80-100 megapixel ones for large prints. We don't just dump the huge files on clients and leave them to it … the files can be much larger than clients usually deal with, so Keith is happy to share his extensive Photoshop and fine art print making experience at no extra charge.
Nearby is a dining area – with a distinct 'green' theme.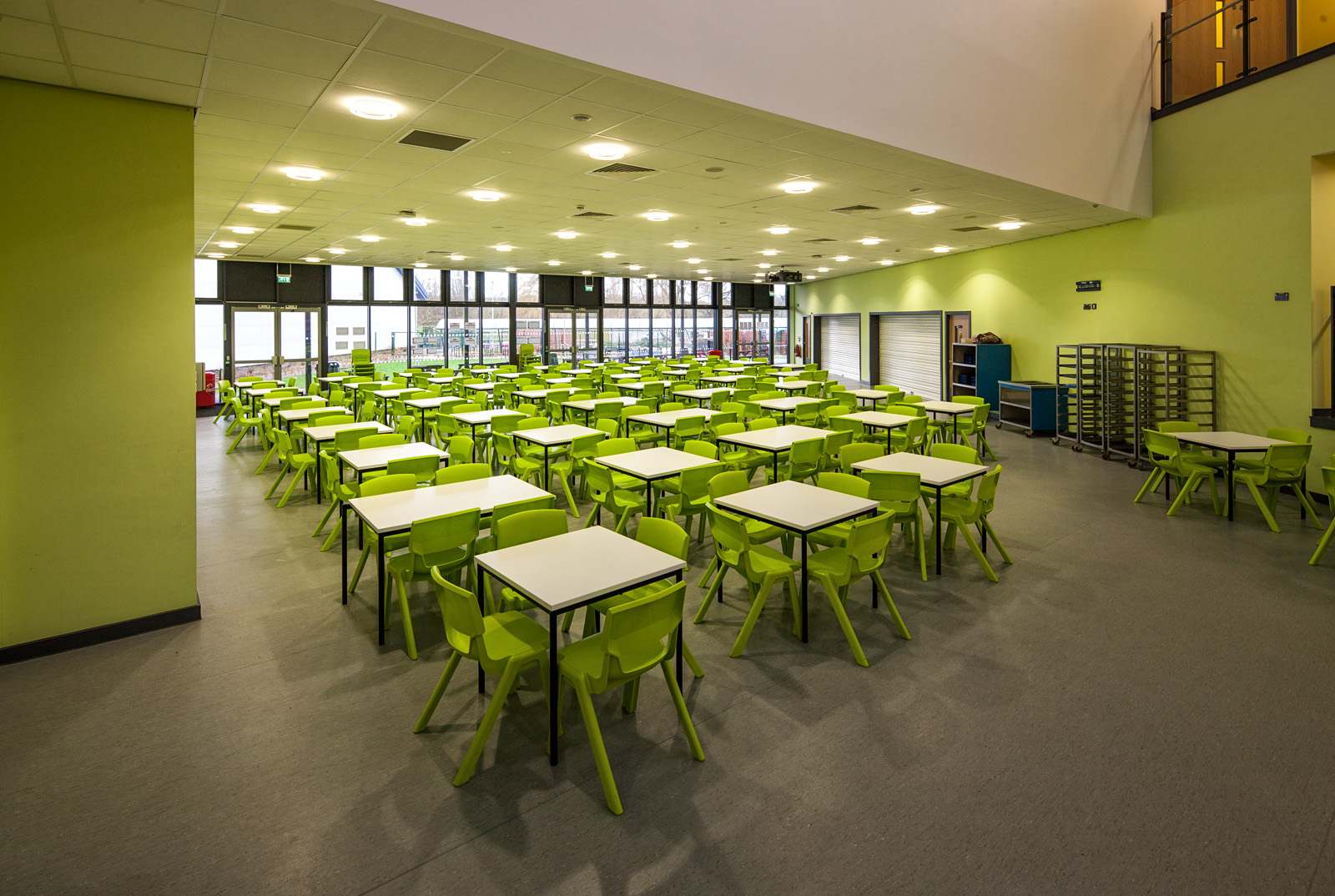 The views from the first floor walkways – why do I wonder how well a paper dart would cross the space?
Our client in this instance was involved with installation of the services for the buildings, so I've plenty of shots of ducting and pipework as well…
One area I like to discuss with clients, especially the architects, is the whole set of design aspirations for any project.  It really helps me to know what features are important, and since I know that what gets built sometimes doesn't quite come off 100%, if there is anything to avoid?
Our photos are for the client to use as part of their message – not 'just' pretty photos.
The yellow side…
Find out more about how we tackle photographing school interiors.