Large decorative prints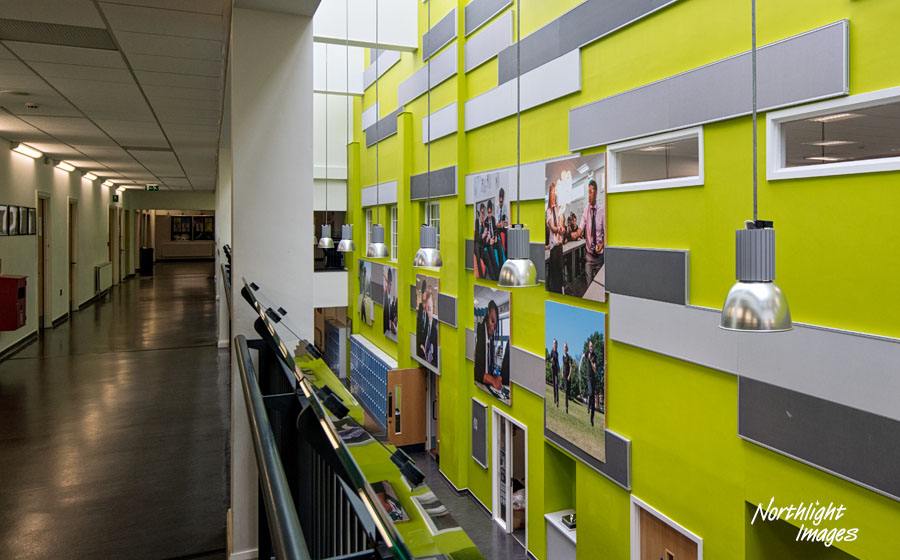 School promotional photography and prints
School photography project – large wall prints
On a recent brochure project, after construction work at a Leicester school, we were asked if we could also take some photos of the students, for reproducing as 17 large (two metre square) prints.
Whilst we're sometimes looking to keep people out of our architectural photos, our industrial and construction photos often show people at work, especially in photos used for annual reports and documenting works progress.
If you want formal studio portraits, wedding or baby photographs, we're happy to suggest some fine local photographers, but this is the kind of work we're always willing to do.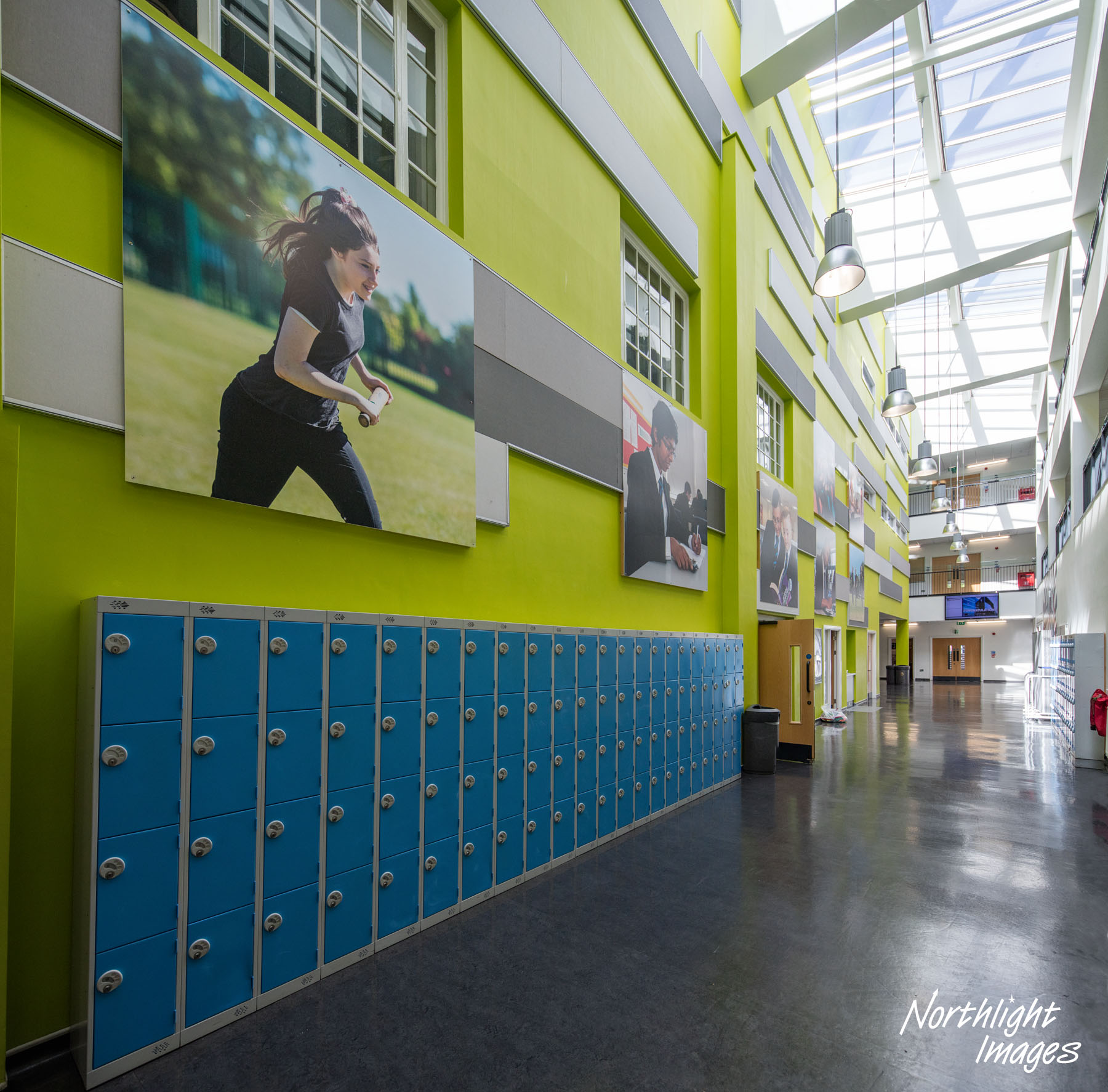 The photos are laminated to foam core and directly attached to the walls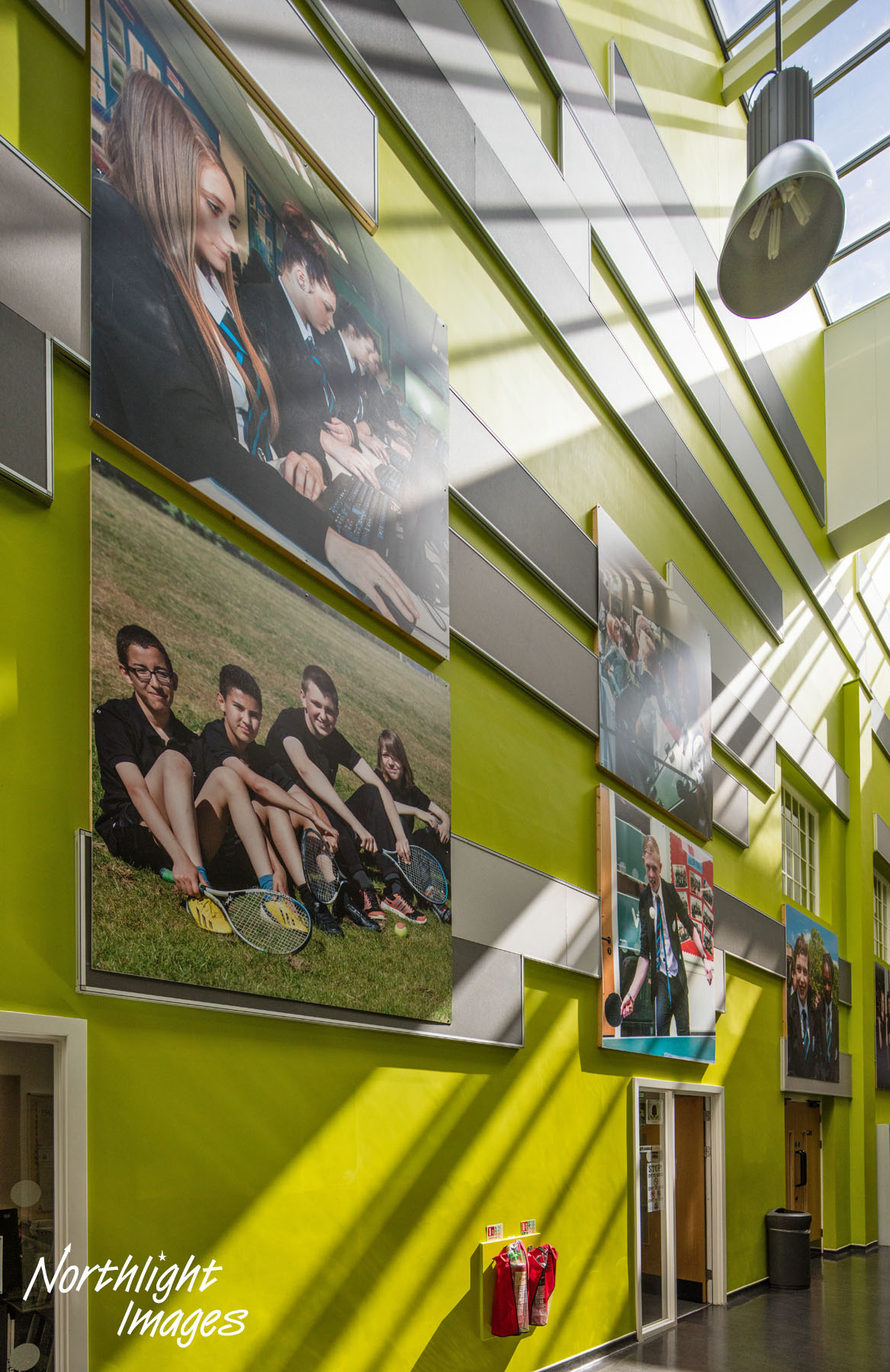 The prints are just over our in-house production capacity, so we worked closely with the printers to supply print ready images at 10,000 pixels square (equivalent to ~100 megapixel images).
If a client doesn't have their own design department, we're happy to work directly with print companies in order to get the best looking prints. As fine art printers ourselves, our technical standards are very high and we can fine-tune photos to optimise reproduction at any particular size. An example would be the images we supplied for wall prints in a hotel, where images were nearly 30,000 pixels wide.
The print company was one Keith has worked with in the past, laminating and mounting some of his photos for exhibitions and display.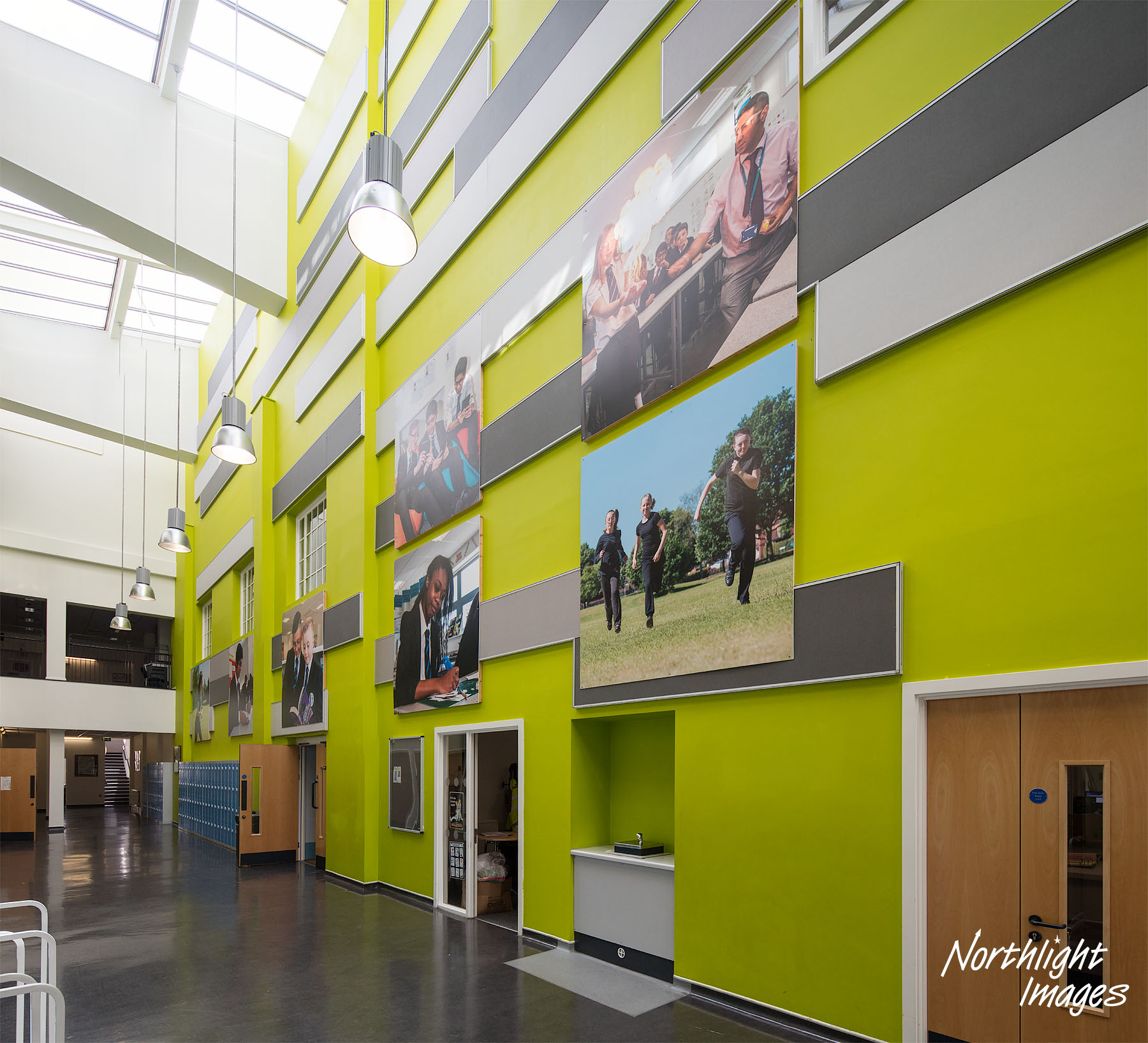 Three prints were used in the main school hall.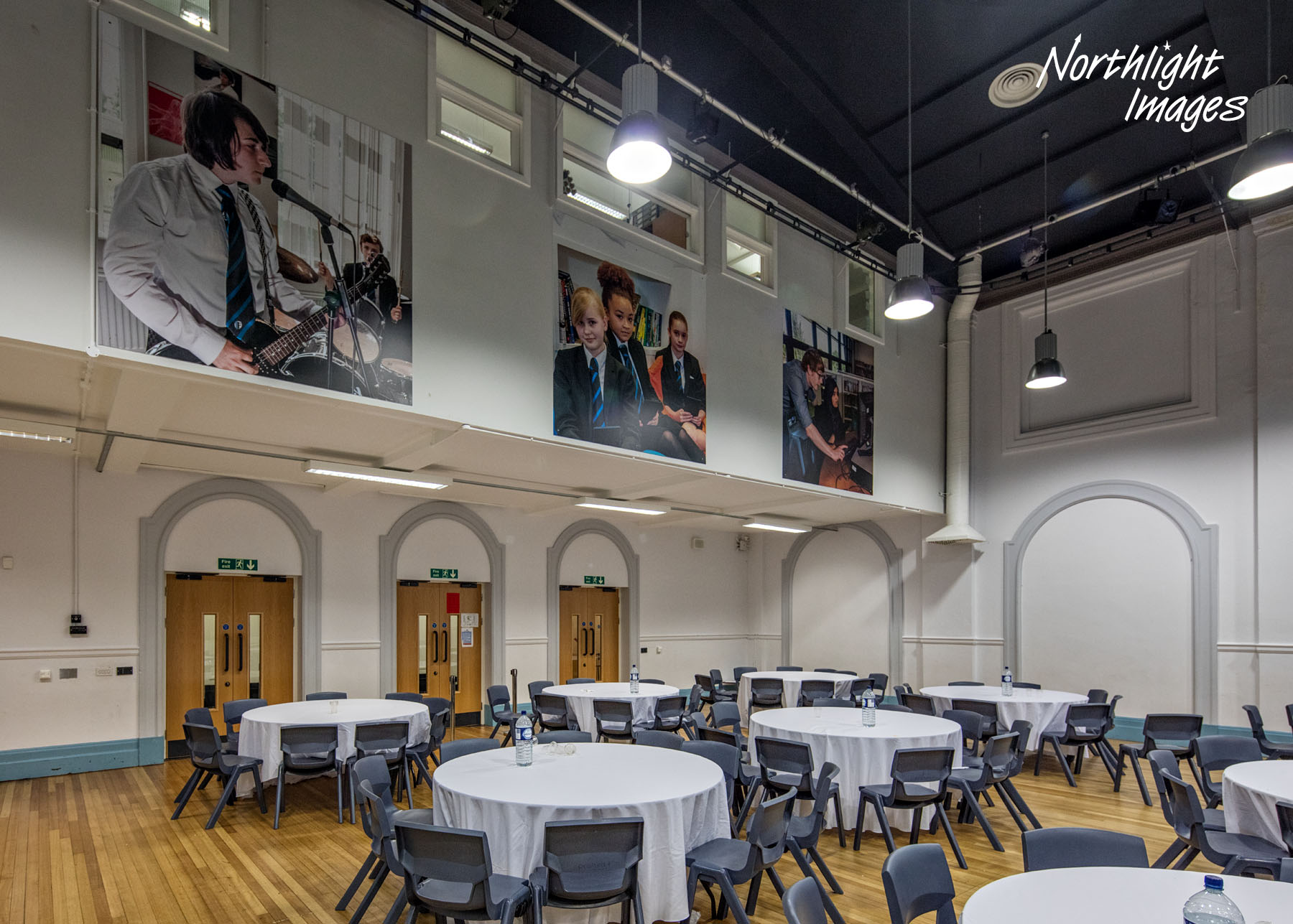 Most of our photography goes into brochures and on the web, but at the back of it all is the capability of making huge prints from our images.
It's also nice from a personal point of view to see your work printed at such a size. There are some other examples of giant prints in the Hotel Photos blog post.
If you'd like to know more, please do give us a call…