Large Leicester prints for hotel interior design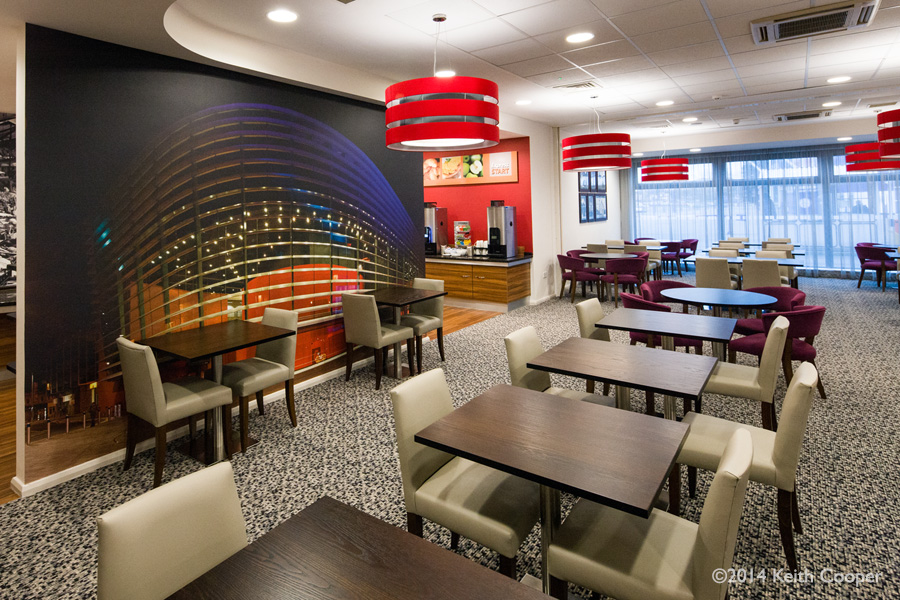 Bespoke decorative wall prints
Large prints for interior design
High resolution digital image supply for photo wallpaper
During the refurbishment of the Holiday Inn express in Leicester, we were asked to provide both black and white prints, and two high resolution digital images for creating large whole wall prints.
We produced a very large single image of the Curve theatre in Leicester.  We sent this directly, at print resolution, to the specialist interior design and art supply company responsible for the installation.
The file, supplied electronically, was just below the maximum size allowed by the JPEG standard at 29,500 pixels in width.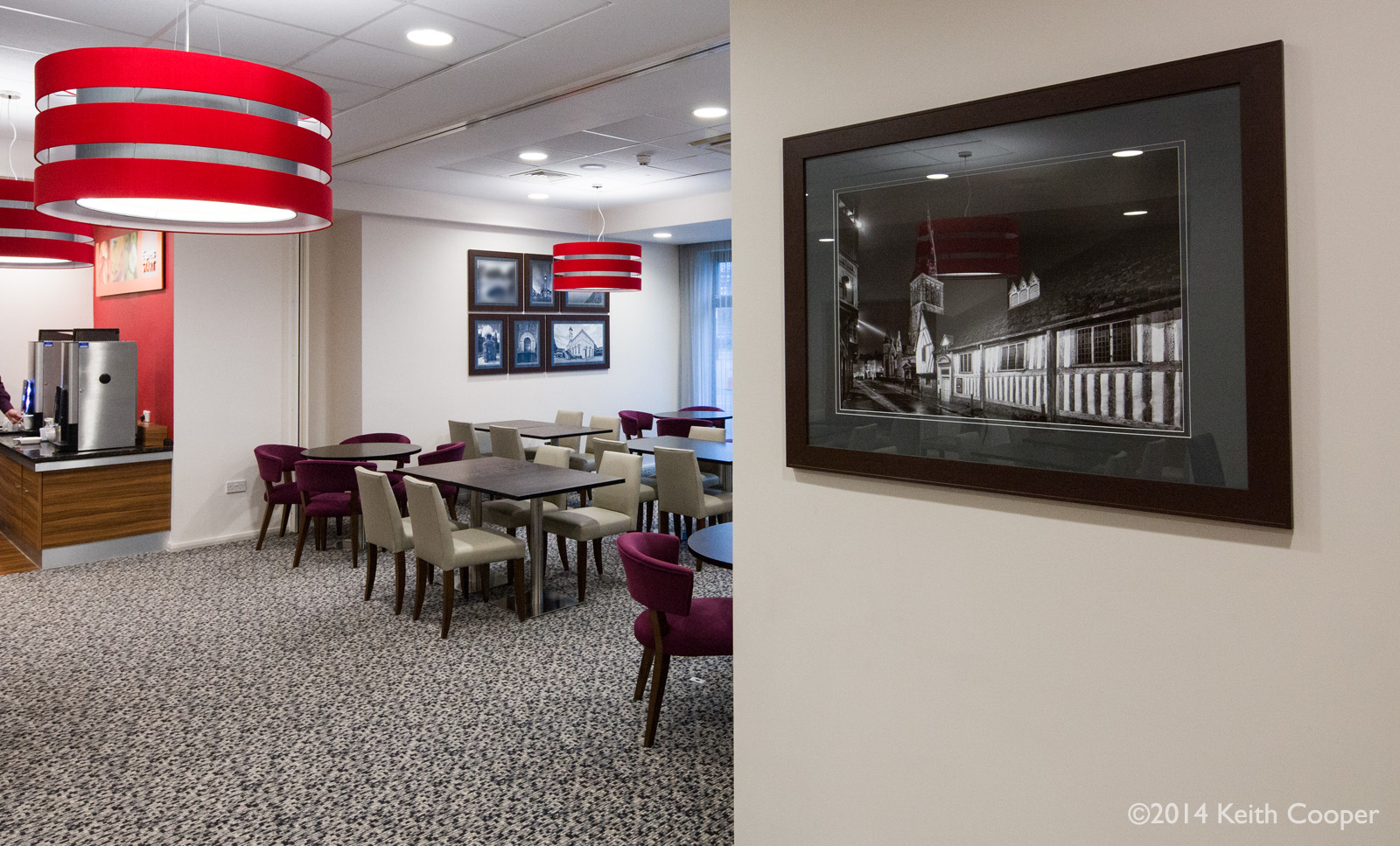 The individual prints were printed by ourselves and supplied directly to the framers.
The nearest print is of the Guildhall in Leicester, photographed at night, with the cathedral in the background.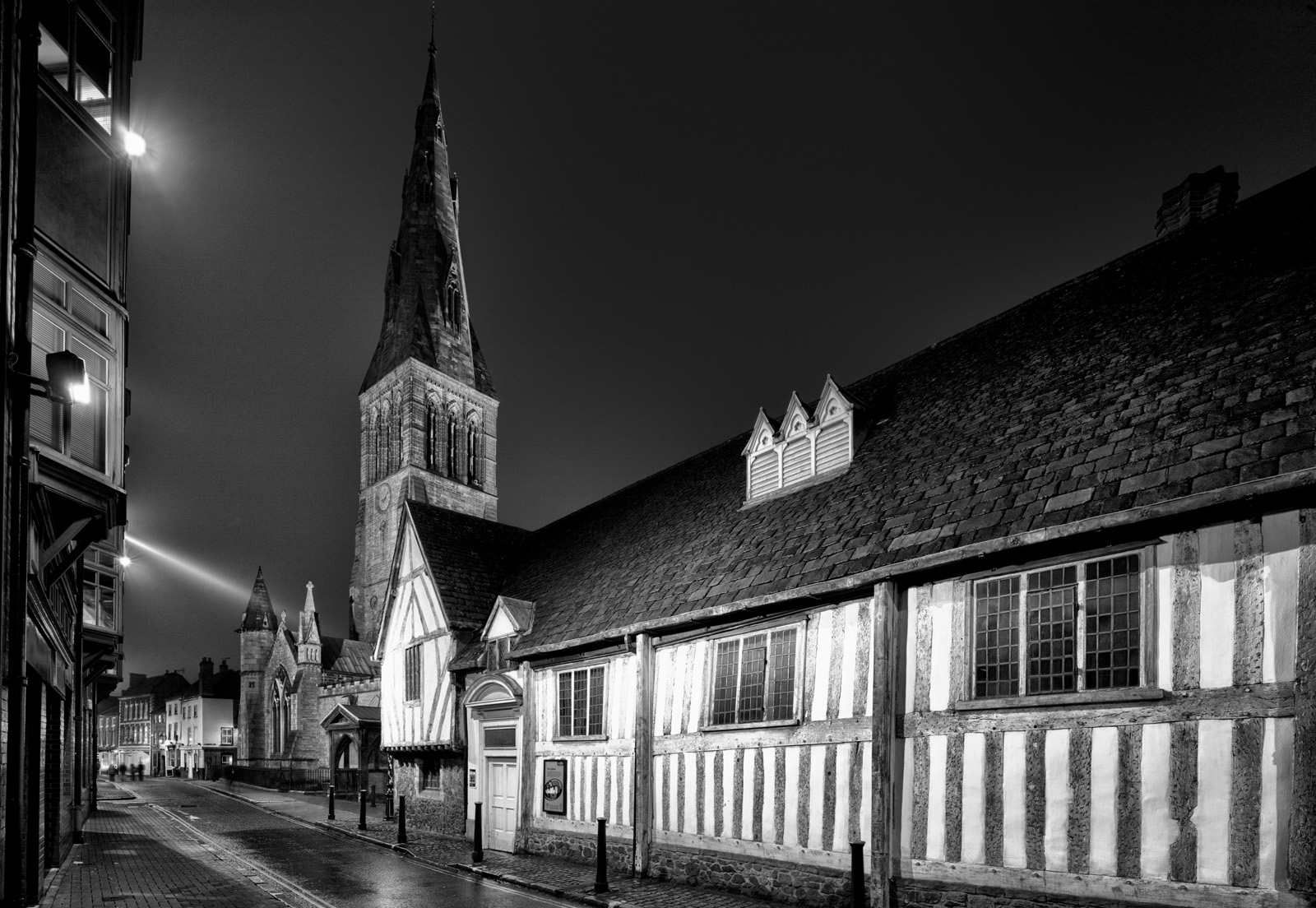 Whilst the Curve image was from a single photograph, an image for the backdrop behind the reception desk, was one of Keith's ultra-high resolution images and had to be reduced in size to meet the 30k pixel width limit of JPEG files.
Photo wallpaper applications don't have to be fuzzy images best viewed from a distance. Our photos have the detail you want.
Rupert's Gateway (aka 'Turret Gateway'), near to the castle and St Mary de Castro church.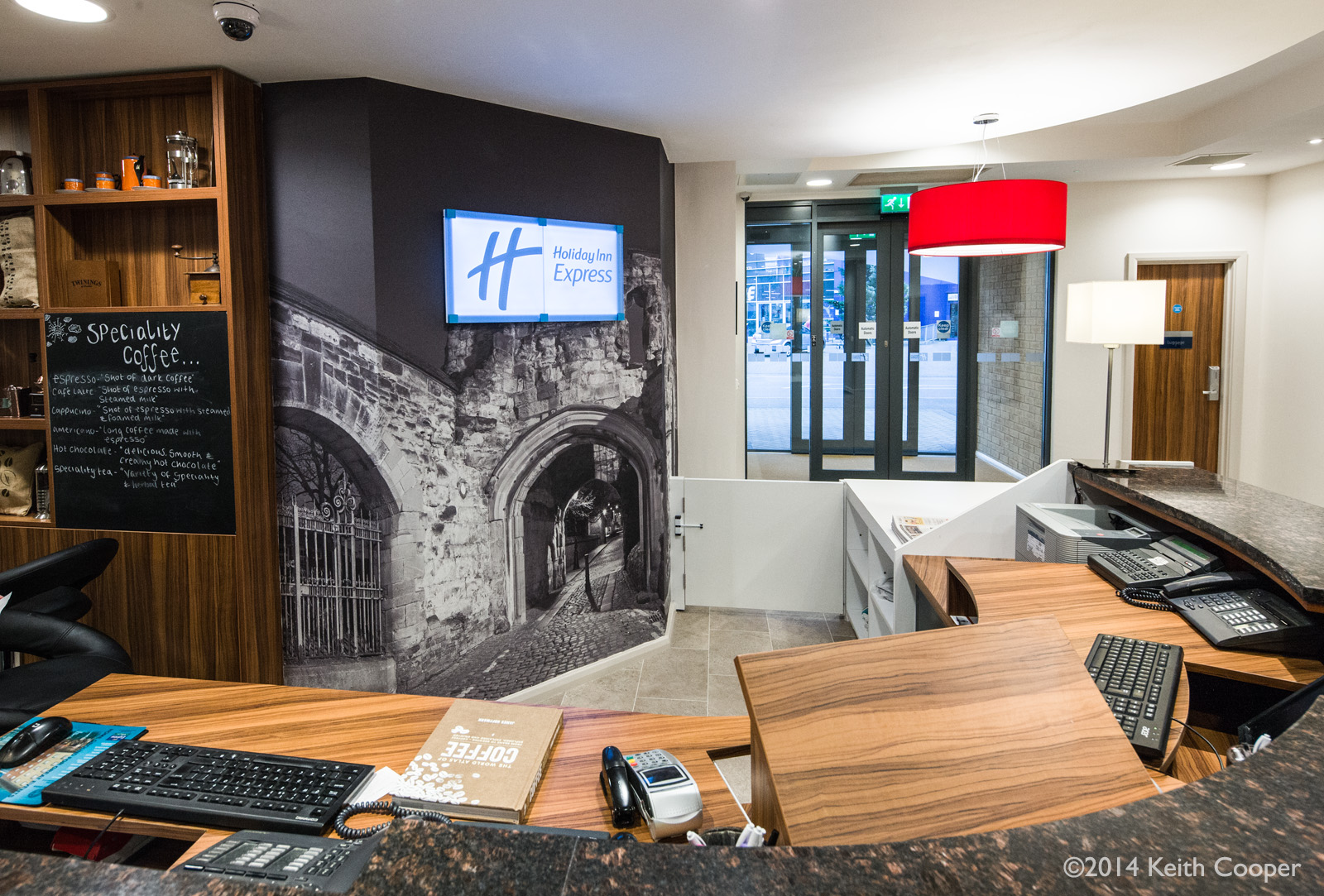 A slightly different view shows how the image has been used to cover the corner.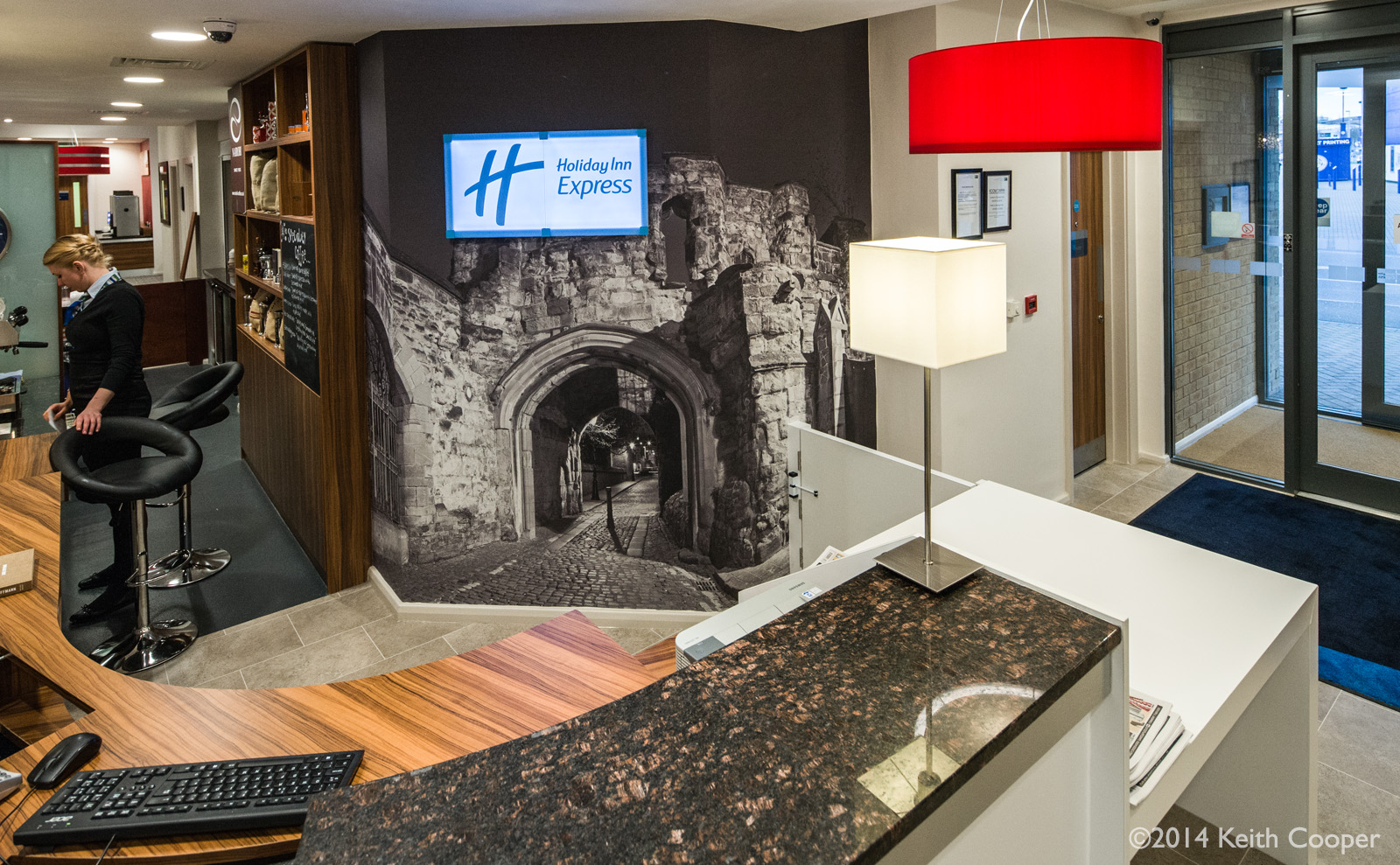 This is the original image.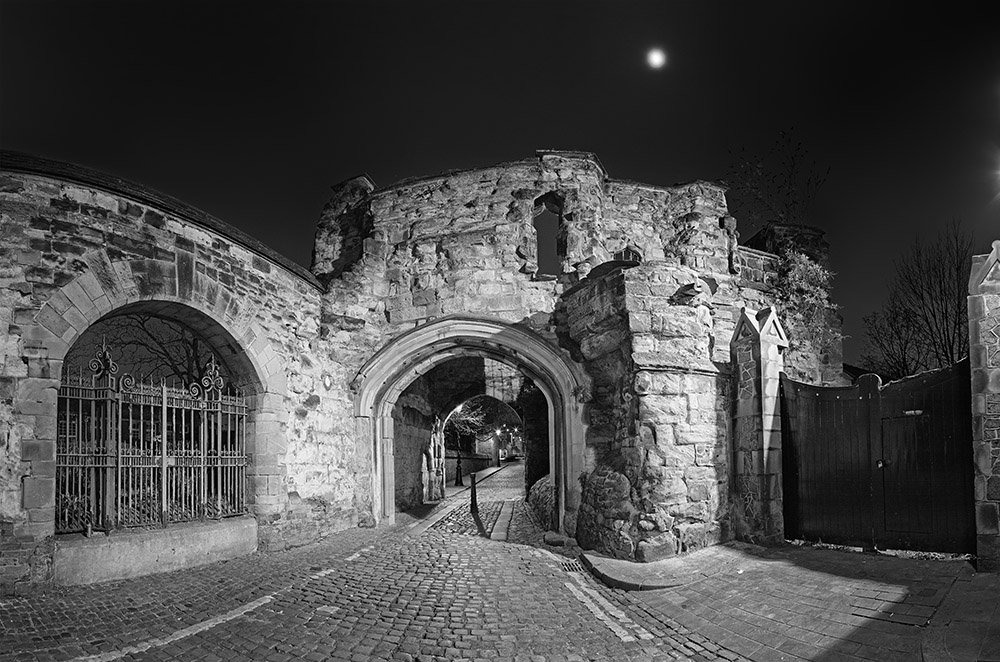 The large print of Curve is from one of our standard resolution photos. This is the kind of images we normally supply to clients, it was not taken specially for this project.
If you know in advance that you need a very large print, then we can create large images from the outset. To date our largest image file was just short of 21 Gigabytes.
You can explore the detail in some of our photos on the page devoted to our ultra high resolution images.
The view of Curve shown below, was taken at the same time as the one used for the large print.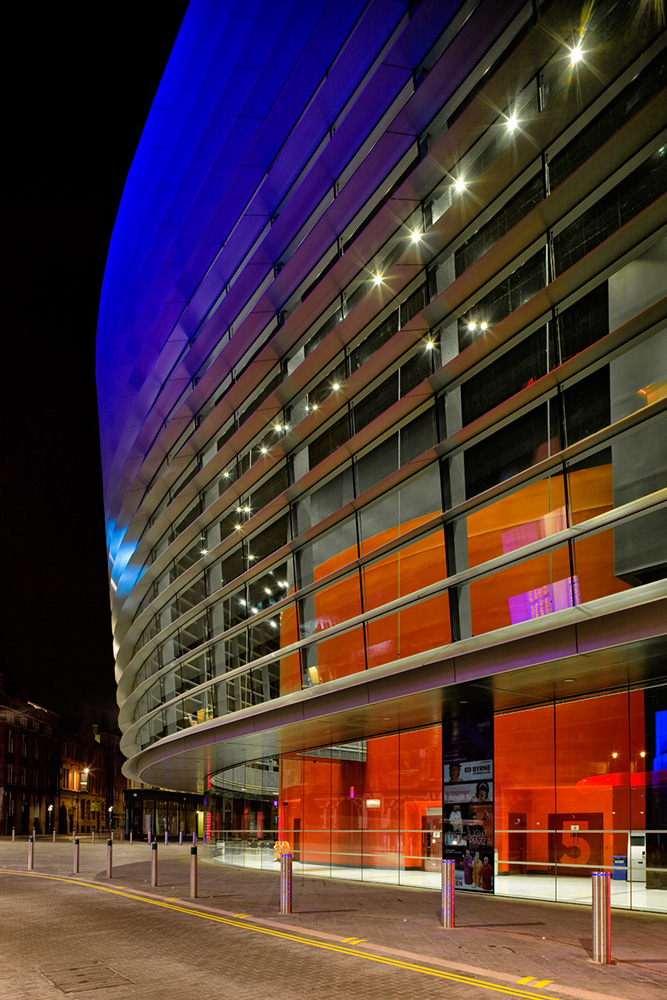 The prints are on a tough washable wall covering.