Large panoramic prints
Making large panoramic prints
Printing large panoramic views
Epson have just announced the new Surecolor SC-P800 printer, and I was asked by them if I'd be willing to test it out and write up a P800 printer review.
The printer handles sheet and roll paper up to 17 inches wide, so as part of my testing I thought I'd go back to some of my very wide images.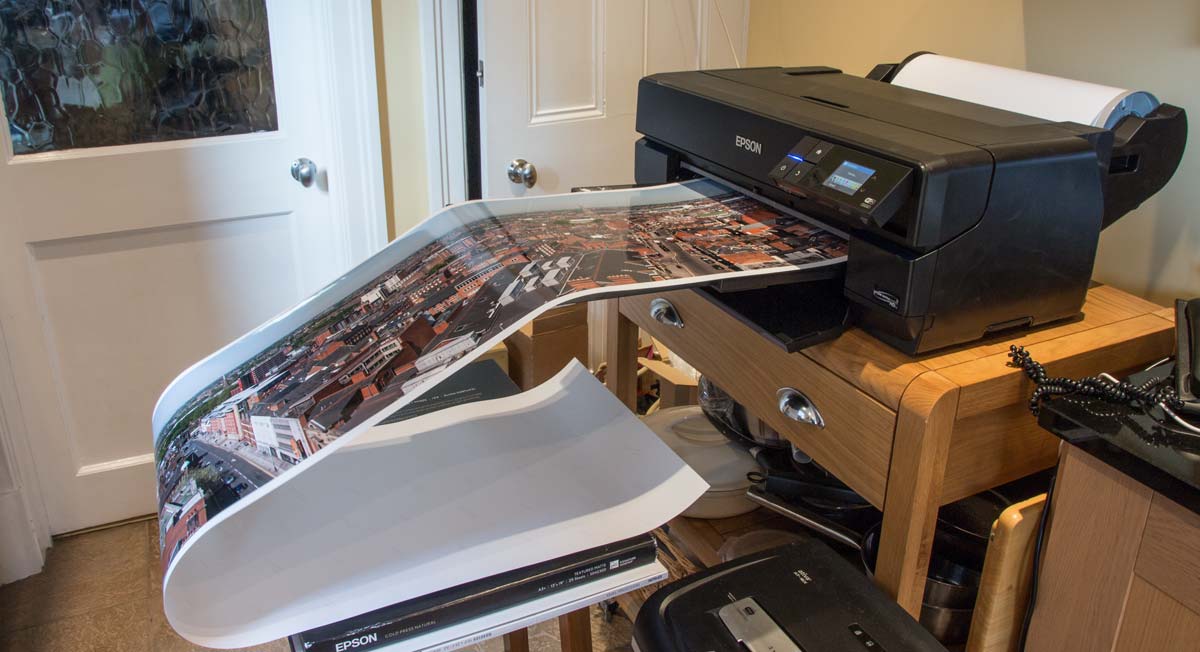 The print is the view from the top of New Walk Centre in Leicester, recently demolished, so not a shot I can repeat…
There has been some confusion with the published specifications of this printer, which suggest a maximum page length of 1.1 metres for roll media on the P800.
This is only the maximum 'unsupported' length, where the weight of the paper is pulling the paper out of the printer.
The actual maximum is over 3 metres – you just need to take care that the paper is supported as it emerges.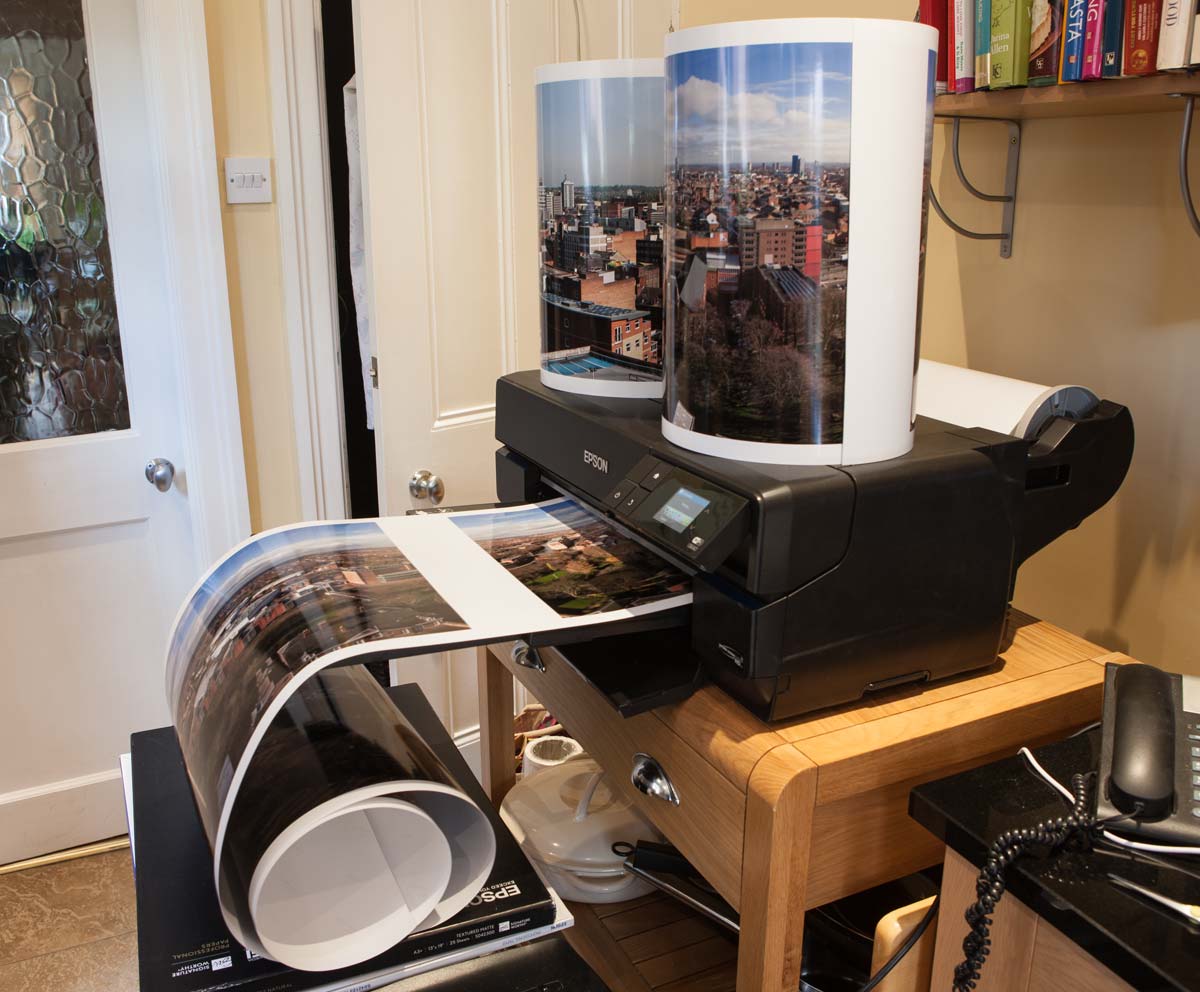 Some great looking prints – we just need to find somewhere for them to go.
If you're printing such images, it's always worth noting that there needs to be a wall big enough for the print.
Here I am with a print made using 10 inch width roll paper.
The image is my view of Leicester city centre at dusk.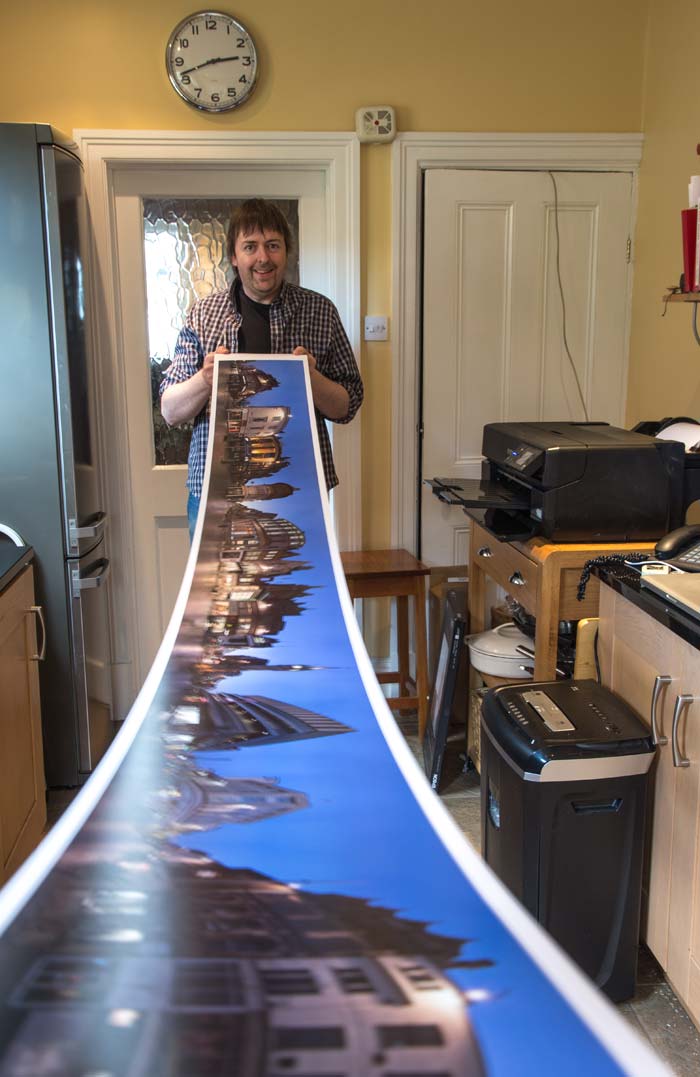 The 14 metre version. Hanging such prints needs a lot of care.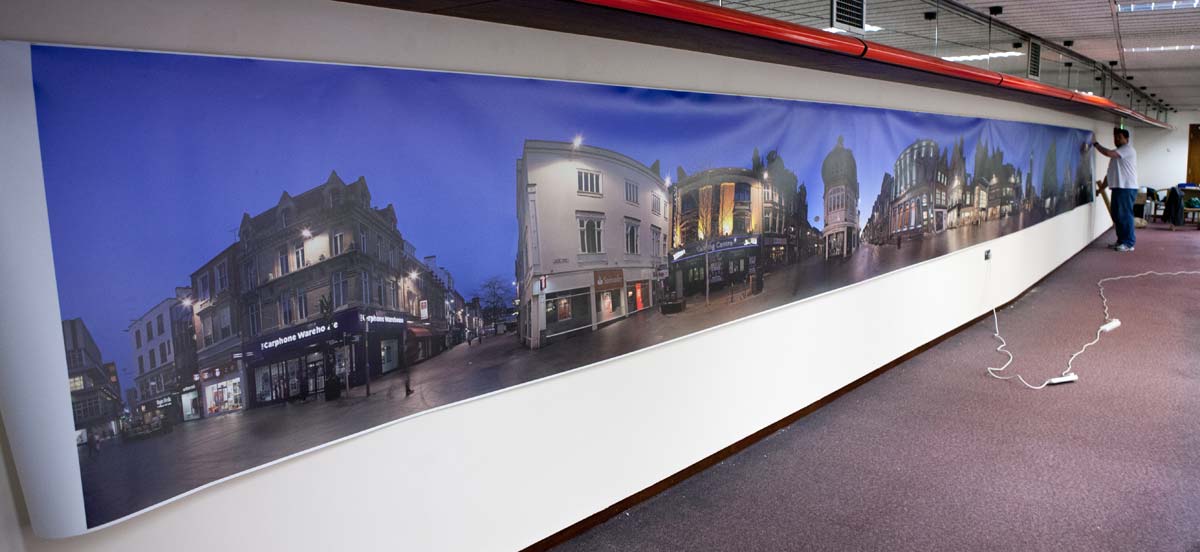 We printed the large print here at Northlight Images
With limited space, you need a take-up spool for such long prints. This one took a couple of hours to print.
You can look at the original image in detail on our high resolution imaging page.
There are many different printer reviews on the main Northlight site, where I've written quite detailed reviews about the performance (and tips for best use) of all the best printers of the last few years.