Survey gear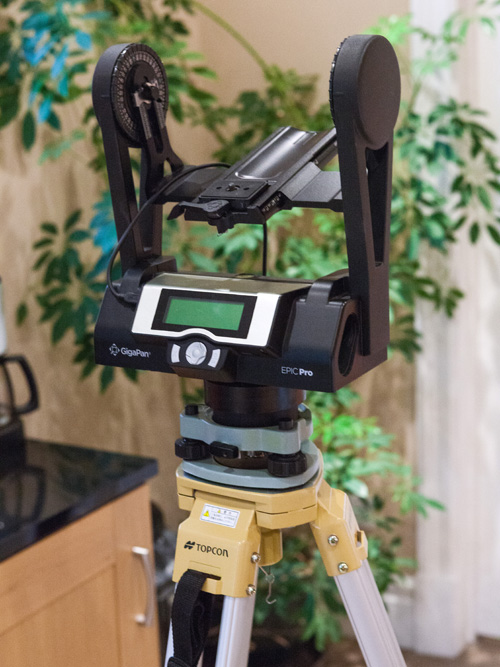 Using survey equipment in architectural photography
Mounting high resolution photo equipment
The Gigapan motorised camera mount needs careful levelling and stability if you are going to produce ultra high resolution images.
Although I've several photographic tripods, none have quite the solidity of my old survey gear, with their huge spikes that dig into the ground (or floors – care and a tripod base are needed).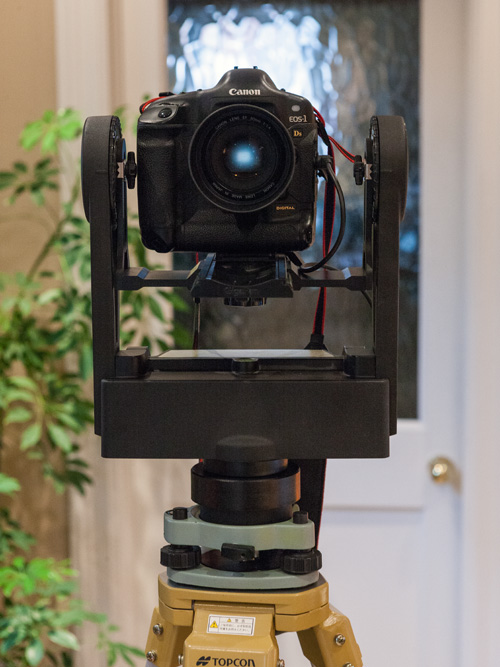 The tribrach allows you to level the tripod extremely accurately, making it much easier to obtain high resolution image sets, that can be stitched. Although many parameters can be adjusted later, getting things right at the time of taking the photos is always to be desired.
Adding a total station
The Gigapan and its tribrach adapter simply unplug from the tribrach/tripod and let me add a basic Pentax total station, without moving the tripod in any way.
Being able to measure angles to a fraction of a degree, and distances to a few millimetres make it much easier to transform stitched images from interesting photos, into accurate measurable images, for image verification and  fully rectified images for accurate visual representation.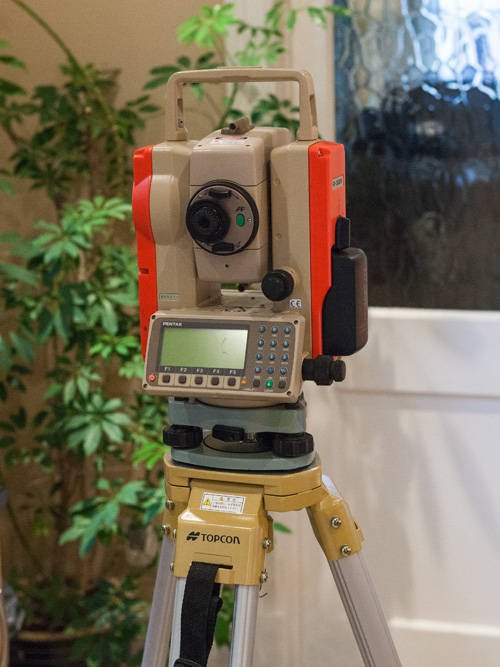 When stitching multiple photographs, it's often possible to end up with images that exceed the 30,000 pixel dimension limit in the JPEG file specifications, so we can supply images in larger capacity formats, such as Adobe Photoshop .PSB files, which have a limit of 300,000 pixels.
Just to give you an idea of how big this is, a print of a 300,000 pixel image at normal photographic print resolution would be just over 83 feet across (~25 metres).
If you've a use for accurate high resolution images, please let us know – we're always looking for new experimental projects that push the limits of what's considered possible.
There are some related articles on our main site that look at some of the uses of equipment like the Gigapan and its use for high resolution photography.