Lighting survey
Lighting survey – Computer controlled lighting system
Showing interior lighting control system in action
Converting a large office space (previously a call centre) into a flexible conference venue needs careful attention to lighting design.
Our photos are often used for promotional materials in print and on-line, particularly where colour rendition and illumination levels are specified.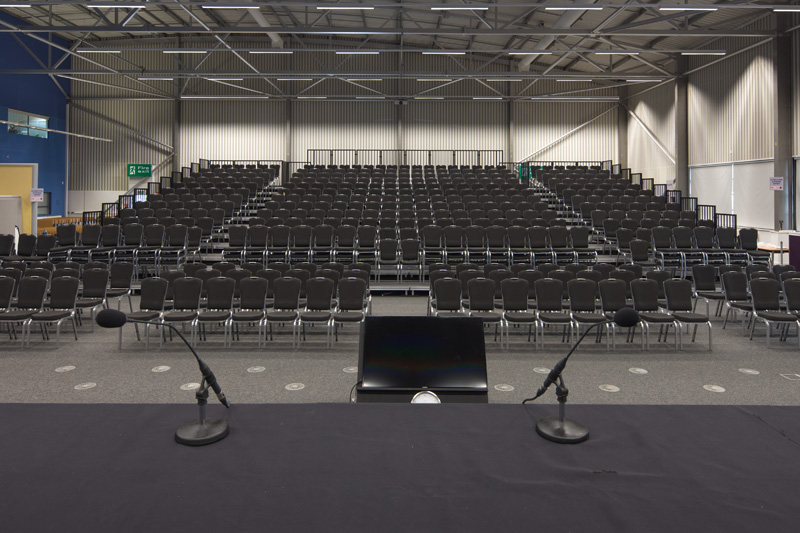 The lighting here is all LED based, offering not only considerable saving in running costs, but also the ability to individually control banks of lighting through a computer based system.
As part of our work, producing images that conveyed the size and flexible set-up of the location, we produced some animations, showing some of the pre-set lighting configurations.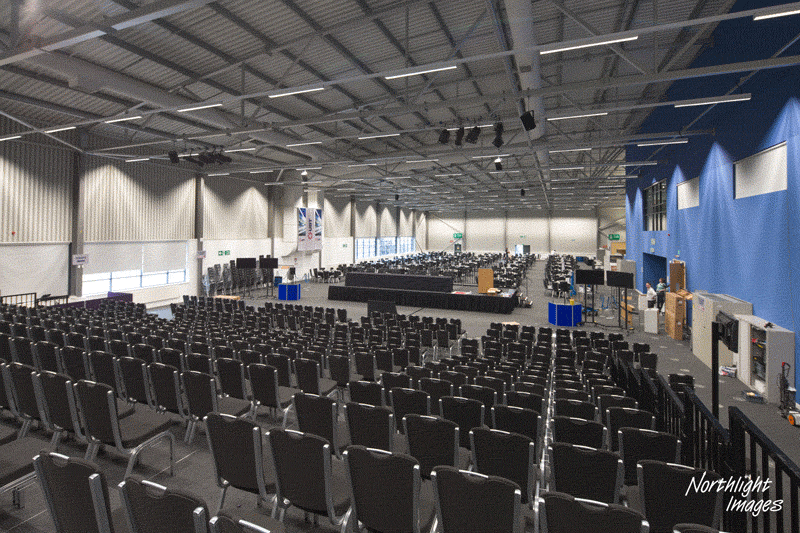 Technical challenges in such spaces include the daylight coming through the far windows and the rather uneven spectral illumination of current generation 'white' LED lighting fittings.  If you're installing such lighting then it pays to delve a bit further into what you're getting than just CRI and colour temperature settings, particularly in a retail location.
Simple white balancing of images will definitely help, particularly with the mainly grey colour scheme.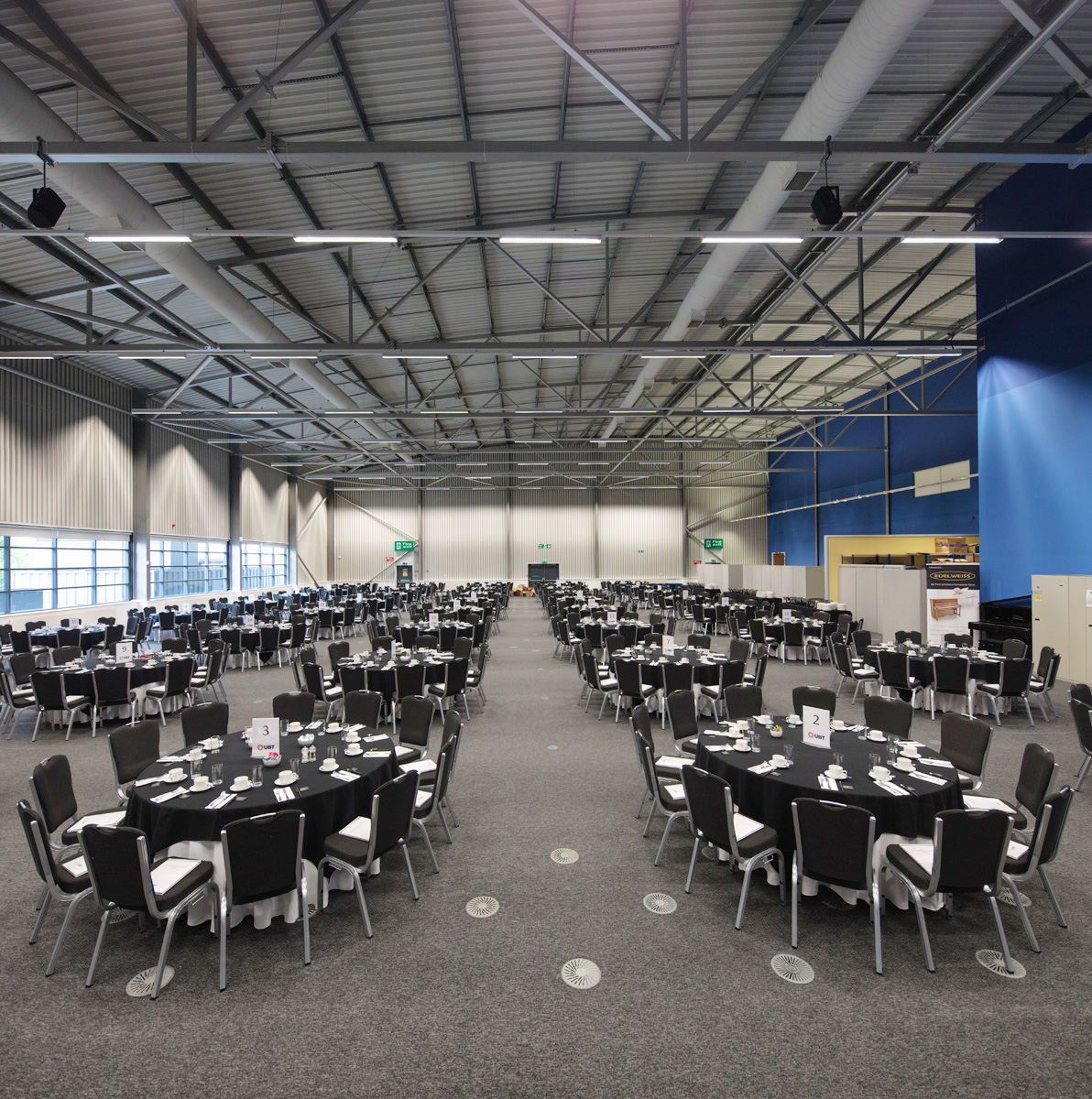 More accurate colour balancing requires an accurate colour reference such as this X-Rite ColorChecker 'Passport' device.
A photo of the card can be analysed to provide a custom camera profile.
This animated image shows the difference to colour rendition that such a custom profile can make.  This venue doesn't have a lot of colour in it, but in a retail environment, the difference can be appreciable.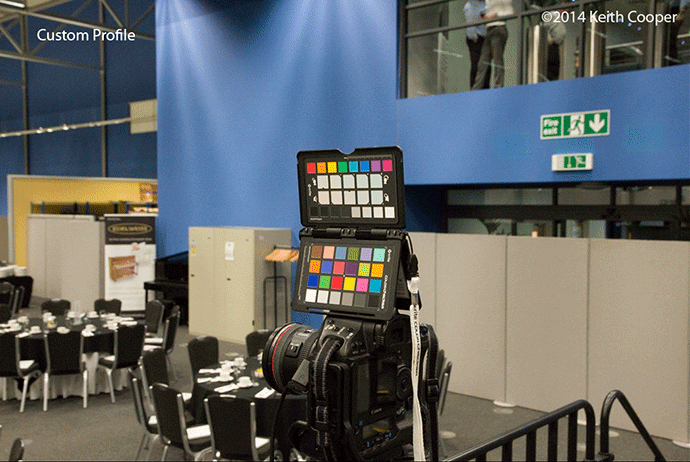 Keith Cooper is a one of X-Rite's 'Coloratti'
"X-Rite's Coloratti includes the world's top professional photographers, a group whose vision, passion, leadership, and partnership are recognized and valued by X-Rite. Coloratti photographers are highly respected by their peers and are admired by up-and-coming professionals, enthusiasts, and students alike."
There is a more technical review of the ColorChecker Passport on our main site – it's had a permanent place in my camera bag for many years now.